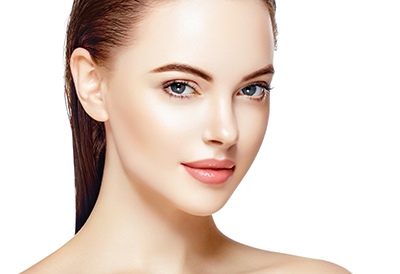 Mai sentito dire che… "non c'è  donna più bella di una  donna che si sente bella?". Ed oggi questo vale sempre più anche per l'universo maschile…
Le problematiche estetiche della pelle non solo possono scalfire il nostro fascino, ma per qualcuno rappresentano anche motivo di condizionamento sociale. Prima di ricorrere alla chirurgia e rischiare risultati innaturali, è possibile sottoporsi a trattamenti di medicina estetica. Questa consente di prevenire l'invecchiamento della pelle apportando in profondità le sostanze di cui ha bisogno, ma anche di correggere condizioni generalmente poco gradite, quali rughe, perdite di volumi, macchie, danni provocati da acne ed erronei stili di vita. Per mantenere un aspetto fresco, migliorare piccoli difetti o invecchiare con eleganza, si suggeriscono trattamenti consolidati quali:
biorivitalizzanti:  acido ialuronico e/o vitamine iniettate in profondità nel derma. Queste sono componenti fondamentali della  nostra pelle, ma con il tempo tendono a depauperarsi. Grazie a questa tecnica è possibile ripristinare le condizioni di nutrimento cutaneo perdute, prevenendone l'invecchiamento in maniera così efficace da non poter essere eguagliato da nessuna crema presente in commercio.
filler: si tratta di una metodologia mininvasiva che consente di migliorare l'aspetto delle tanto fastidiose rughe, rimpolpare zone svuotate dagli anni che avanzano o rendere più sensuale il profilo del viso con aumenti volumetrici mirati (labbra, zigomi, mandibole, mento... )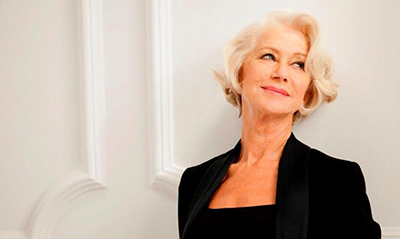 botox:  le proprietà della tossina botulinica sono ad oggi ampiamente sfruttate in campo medico. Oltre che per il  trattamento di condizioni più o meno gravi, rappresenta  un versatile ausilio alla correzione di fastidiosi inestetismi come rughe marcate.
peeling: piccole rughe, macchie e danni dovuti ad acne, possono essere corretti da trattamenti esfoliativi più o meno profondi: i peeling. Rimuovendone gli strati superficiali, si stimola la generazione di nuova cute più sana e luminosa.
Have you ever heard that ... "there is no more beautiful woman than a woman who feels beautiful?". And today this applies increasingly also for the male universe...
Skin imperfections not only can tarnish our fascination, but for some people are also a cause of social conditioning. Before resorting to surgery and risking unnatural results, you can undergo not intrusive cosmetic medicine treatments. This helps to prevent skin aging by providing in depth the substances it needs, but also to correct conditions generally unwelcome such as wrinkles, loss of volumes, dark patches, damage caused by acne or erroneous lifestyles. To maintain a fresh appearance, improve small defects or age with elegance, established treatments are suggest such as: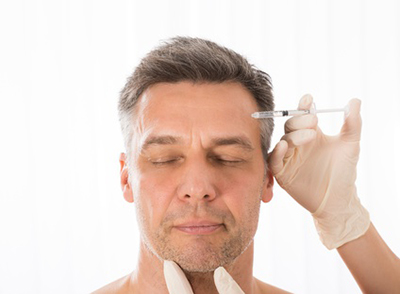 bio-revitalizing: hyaluronic acid and / or vitamins are key components of our skin, but by the time they tend to be depleted. By bio-revitalization they are injected deep into the dermis, so it is possible restore the skin nourishment conditions lost, preventing its aging so effectively that it can not be equaled by any commercial cream.
fillers: minimally invasive method that allows to improve the appearance of thoose annoying wrinkles, flesh out areas emptied by advancing years, or making facial profile more sensual with targeted volume increases (lips, cheeks, jaws, chin...)
botox: properties of botulinum toxin are widely exploited in the medical field today. In addition to the treatment of more or less severe conditions, it is a versatile support correction of annoying blemishes such as deep wrinkles.
peeling: wrinkles, spots and damage due to acne, can be corrected by more or less deep exfoliation treatments: peeling. Removing the surface layers, it stimulates the generation of new, more healthy and bright skin.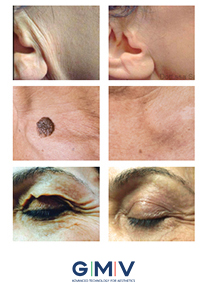 Questa apparecchiatura sfruttando la differenza di potenziale elettromagnetico tra punta del manipolo e tessuto umano consente di "destrutturare" i cheratinociti dell'epidermide, sublimandoli.
This tool exploiting the electromagnetic potential difference between the tip of the handpiece and human tissue allows to "deconstruct" the keratinocytes of the epidermis, sublimating them.